Beam table by Ruff Sawn
BEA3648ST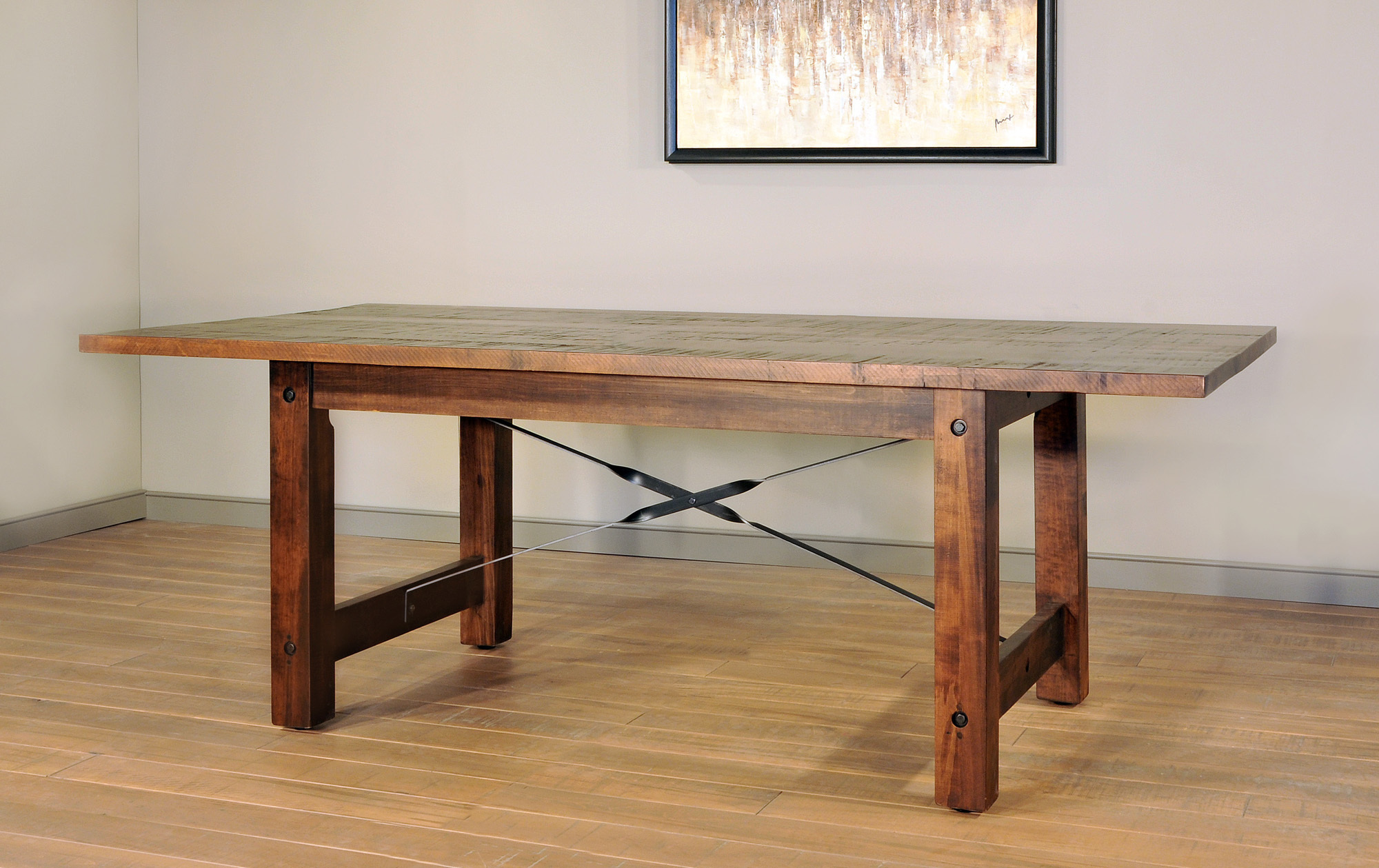 Beam series table features rustic and modern styling. Inspired by metal supports that supports barn beams.
Comes standard with 1 1/4" thick tops, 3 7/8" thick legs on the trestle, and metal cross stringers.
All solid wormy maple.
There are many sizes to choose from, but extensions/leaves are not available.
Size
36 * 48" Solid Top (0) 36 * 60" Solid Top BEA3660ST (8) 36 * 72" Solid Top BEA3672ST (13) 36"* 84" Solid Top BEA3684ST (19) 36 * 96" Solid Top BEA3696ST (29) 36 * 108" Solid Top BEA36108ST (36) 40"W x 48"L Solid Top BEA4048ST (4) 40'W x 60"L Solid Top BEA4060ST (6) 40"W x 72"L Solid Top BEA4072ST (16) 40"W x 84"L Solid Top BEA4084ST (22) 40"W x 96"L Solid Top BEA4096ST (30) 40"W x 108"L Solid Top BEA40108ST (39)
Color
G.G.O. (Golden Goudy Oak) (0) Frontier (0) Onyx (0) Rich Tobacco (0) Coffee (0) Michaels (0) Asbury (full strength) (0) OCS-111 Boston (0) Fawn (0) Aged Centennial (0) Honeycomb (0) Weathered Gray (0) Weatherwood (0) Hazelnut (0) Autumn Haze (0)