Lincoln TV Stand by Dutch Creek
LIN 552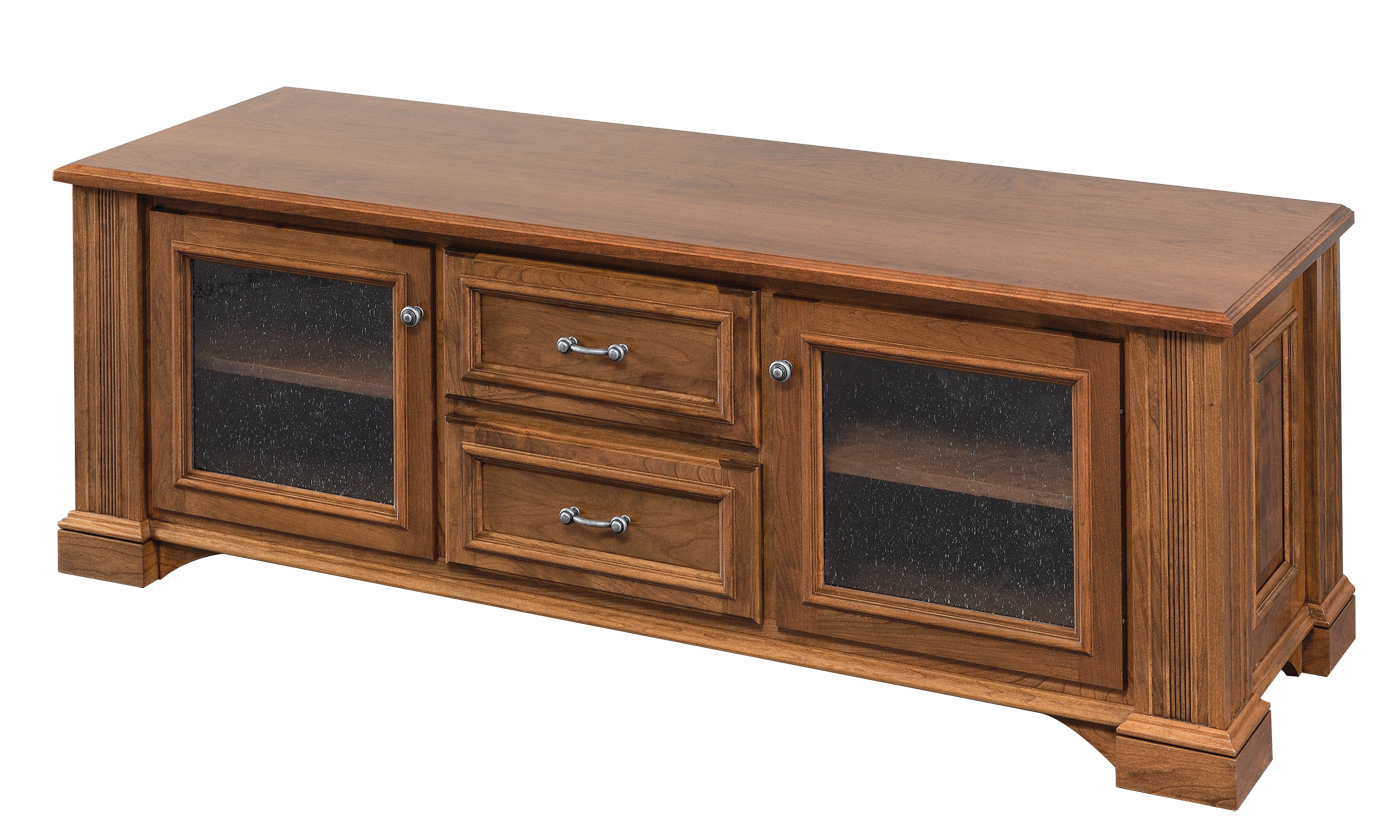 "Lincoln" Series by Dutch Creek.
Plasma Stand. LIN-552
This heirloom quality series is built from solid North American hardwoods with carved trim on crown moldings, fine fluted corners, and double raised panels.
One inch solid tops, Adjustable component shelves with wire access. All door and
drawer openings are 18" wide. Media drawers come with adjustable dividers.
2 Hardware choice available at no charge (see product gallery for color choices).
Plasma Stand – 24"H x 68"W x 21-1/4"D
Wood Type
Oak (0) Brown Maple (2) Cherry (11)
OCS Stain
OCS-100 Natural (0) OCS-101 S-2 (0) OCS-103 M.X. (0) OCS-104 Seely (0) OCS-106 Acres (0) OCS-107 Washington (0) OCS-108 S-14 (0) OCS-109 S-12 (0) OCS-110 Medium (0) OCS-111 Boston (0) OCS-112 Provincial (0) OCS-113 Michael's (0) OCS-114 Traditional (0) OCS-116 Harvest (0) OCS-117 Asbury (0) OCS-225 Mission (maple) (0) OCS-226 Coffee (0) OCS-227 Rich Cherry (0) OCS-228 Rich Tobacco (0) OCS-229 Bing Cherry (0) OCS-230 Onyx (0) OCS-341 White (10) OCS-342 Cottage White (10) OCS-343 Black (10) OCS-344 Cran Apple Red (10) OCS-345 Hunter Green (10) OCS-348 Chelsea Grey (10) OCS-346 Green Frost (10) OCS-347 Royal Blue (10)
Hardware
Iron AW931-3-IRN/AW925-IRN (standard shown) (0) Antique Bronze AW931-3-ABRZ/AW925-ABRZ (0)