Live Edge End Table by Ruff Sawn
leen2222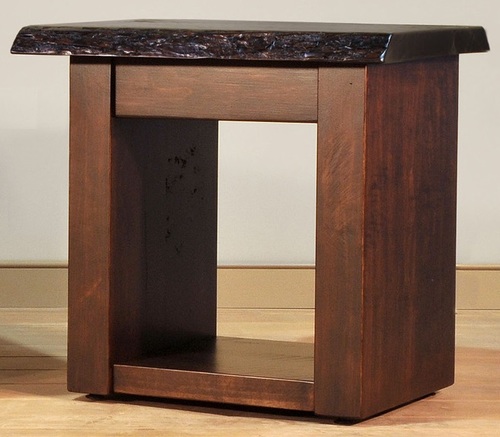 Schlabach Country Timbers
Live Edge End Table. All naturally occurring in nature, this table top comes to you in it's natural state.
The Live Edge series is for those that really appreciate the random and beautifully occurring natural state that each piece of lumber provides.
Comes in solid wormy maple and the stain of your choice.
*DISCLAIMER - There is no garuntee that the edge on this table will come the same way twice.*
H- 22" W- 22" D- 22"
Stains
Autumn Haze (0) Onyx (0) G.G.O. (0) Rich Tobacco (0) Coffee (0) Frontier (0) Micheals (0) Asbury (Full Strength) (0) OCS-111 (0) Fawn (0) Aged Centennial (0) Honeycomb (0) Weathered Gray (0) Weatherwood (0) Hazelnut (0)