Polylumber 44" Round Table & 4 Bentwood Arm Chairs Byler's Outdoor
4-430;1-210;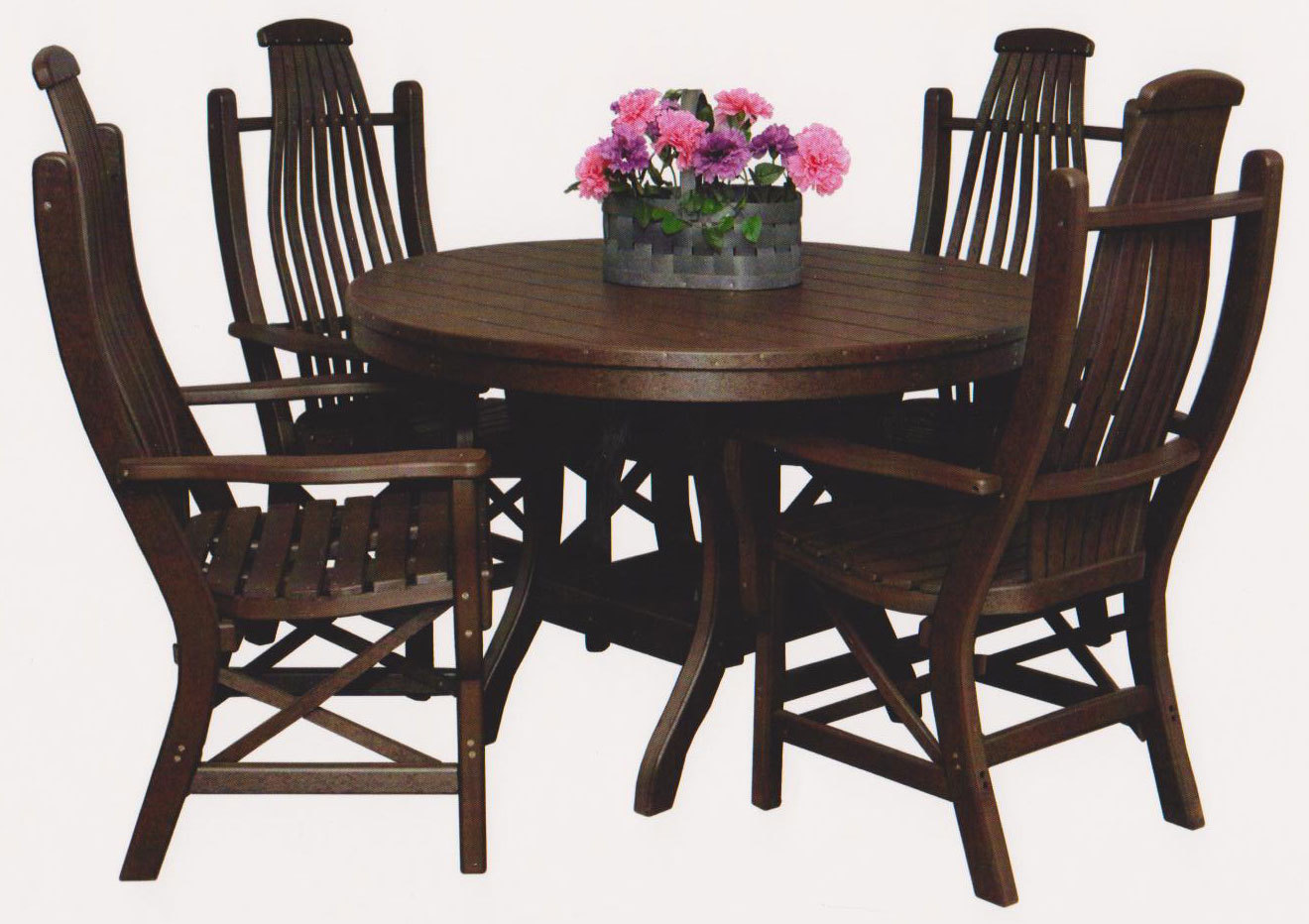 Byler's Outdoor 44" Round Table & 4 Bentwood Arm Chairs.
Constructed of all Poly Lumber made from recycled Milk Jugs, Bottle, and Other plastics-
Extremely strong and will not crack, fade, warp, or mildew!
All screws and pins used are stainless steel to ensure stong joints that will not rust.
Set Ships as shown in Brown Color.
(For other color two-tone options and orders using Royal Blue, Ivory, Bright Red, Tangerine, Yellow, Aruba Blue & Lime Green please contact us.)
Two-Tone Option for Chair Backs & Seats, Table top, & Table Stretchers