Rustic Saddle Stool by Ruff Sawn
ss24/26/30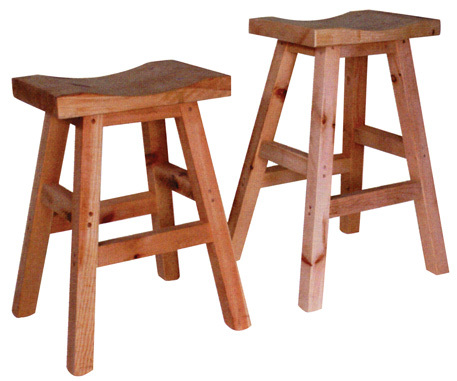 Ruff Sawn by Schlabach Timbers.
Rustic Saddle Stool. Stools are constructed of all ruff sawn solid wormy maple. Perfect for areas where that have high surfaces with little space or a great match for any of the other Schlabach Country Timbers Dining Sets. A great value as well.
Comes in any of the three seat heights at no extra charge in the Schlabach finish of your choice.
18"W x 12"D x (24", 26" or 30"H)

Seat Height
24" High seat (0) 26" High seat (0) 30" High seat (0)
Stains
Frontier (0) Onyx (0) GGO (0) Rich Tobacco (0) Coffee (0) Michaels (0) Asbury Full Strength (0) OCS-111 Boston (0) Fawn (0) Aged Centennial (0) Honeycomb (0) Weathered Gray (0) Weatherwood (0) Hazelnut (0) Autumn Haze (0) Harbor Mist (0) Fruitwood (0) Dark Khaki (0) Charcoal (0) Brindle (0)