Timber Sofa Table by Ruff Sawn
tso3050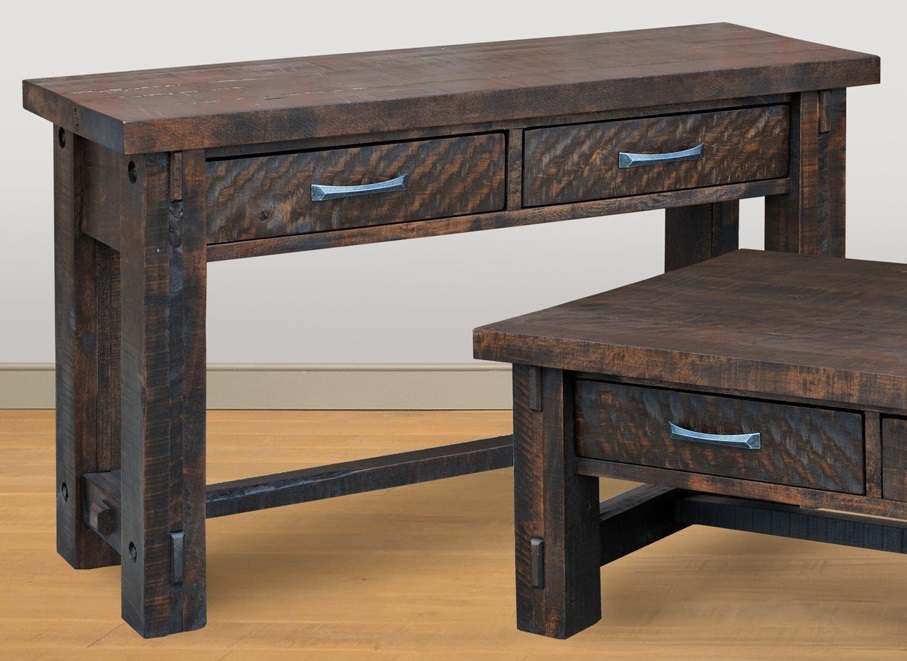 Ruff Sawn by Schlabach Country Timbers.
Two drawer Sofa table.
Classic Schlabach Timber style is also available for your living room. Features All Solid ruff sawn rustic wormy maple, 1 3/4" thick top, accented with bolt motif, and drawers feature undermount soft-close full extension glides.
Shown in GGO stain.
H- 30" W- 50" D- 17"
Stains
G.G.O. (0) Autumn Haze (0) Onyx (0) Rich Tobacco (0) Coffee (0) Frontier (0) Micheals (0) Asbury (Full Strength) (0) OCS-111 (0) Fawn (0) Aged Centennial (0) Honeycomb (0) Weathered Gray (0) Weatherwood (0) Hazelnut (0)